This is a sponsored post written by me on behalf of Glass Is Life. All opinions are 100% mine.
In recent years we've seen a glut of new packaging options for all of our consumable items: from ketchup bottles to pasteurized, processed cheese-food squirters, there seems to always be some new "innovation" as to how we have our food and drinks stored and delivered. But all these so-called "advancements" come at a price: most modern containers are made from materials that not only contain trace elements of the toxic chemical BPA, but are also harmful to the environment during their production process and disposal.
So what alternative is there to this tidal wave of new choices? Well, how about the storage vessal we've been using for hundreds and hundreds of years? That's right: glass.
Glass is made from silica (sand), an abundant resource that is not only easier to obtain and process, but also requires less energy to do so (about half the amount of kilowatt hours) than competing materials. Plus, chemicals like BPA are not present in the lining of glass bottles…
…All of which makes glass the ideal vessal for our good friend BEER. Without containing the chemicals that can seep into the beer itself (affecting flavor, purity or both), glass keeps beer as clean and fresh as the moment it completed the brewing process. Furthermore, glass allows for precise carbonation levels that aren't always possible with other containers.
When choosing a highly-rated (and sometimes pricey) craft beer, why settle for anything less than the time-honored, proven quality of glass bottles? When I pick up a bomber of Arrogant Bastard or Apis IV Quadrupel, it's in a dark brown bottle that shields the beer from the effects of light and air. It's been the chosen storage method for master brewers for centuries — why mess with perfection?
This year, if you're one of the lucky people that attends The Great American Beer Festival, be sure to ask brewers which container they prefer. You'll find that glass is the experts' clear choice.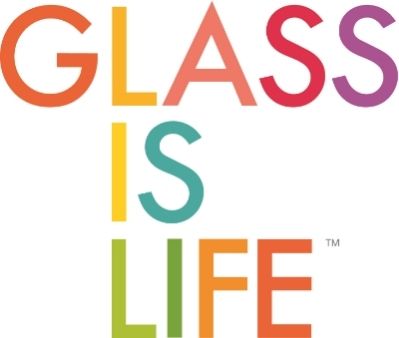 #chooseglass
Follow Glass is Life on Facebook
Follow Glass is Life on Twitter